High-quality irrigation design for green building, sports turf irrigation, and rainwater harvesting.
We help improve the quality of life where we all work, live, and play.
Attractive & Functional outdoor desigN
We enhance our natural environment while providing social, economic, and ecological benefits.
We maintain the delicate balance of ecosystems through responsible land management and design.
We provide life to outdoor spaces that are visually appealing and functional, where people want to interact.
2015 OPAL Outstanding Civil Engineering Achievement Award
New York Chapter Honor Award
2013 New York Chapter Honor Award - MIMA Roof Terrace
an experienced partner since 1984
Stunning Designs that Inspire Awe and Admiration
The WC3 Design team has created well engineered irrigation designs since 1984.
Clients include architectural firms, landscape architects, engineering firms, and property owners.

The growth of WC3 Design is rooted in our ability to provide affordable well engineered designs and consulting. Our services adjust to client desires and budgets.
WC3 Design supports the project design community with irrigation, water harvesting, and lake management designs and consulting on projects worldwide.
Some of The Projects we have Participated in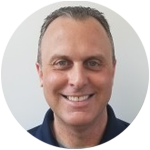 Steve began working summers during elementary school as a plumber's assistant in the family plumbing & heating business where he learned the basics of hydraulics and piping.
As a member of the Schreyer House Honors program, he attended Penn State University main campus for four years where he studied in the Landscape Architecture and Landscape Contracting programs, graduating with a BS in Landscape Contracting. Immediately after college he combined his old plumbing knowledge and new degree by working in the irrigation industry in Jacksonville, FL where he learned installation, service, and leadership in a foreman role. He then returned to Pennsylvania, settled in Pittsburgh, and continued in irrigation by running a local contractor's installation and service division. In 1995, he joined the WC3 team as a consultant working with local Landscape Architects and engineers. Since joining WC3 he has expanded the company's market to include award-winning projects across the US and internationally.
B.S. Landscape Contracting, Penn State University.
Certified Irrigation Designer, Commercial.
Certified Irrigation Designer, Golf.
Certified Landscape Irrigation Auditor.
Certified Landscape Water Manager.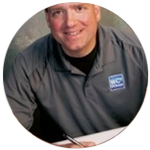 With over 20 years of experience in landscape design, maintenance, and irrigation systems, Jeff started his career in the Green Industry with a degree in Landscape Architecture. His experience includes single family homes to multi-million-dollar commercial projects.
Prior to joining WC3 he had many responsibilities including: project and construction management, a broad span of design work, writing & editing specifications, drafting, and management. Jeff also has history teaching and presenting a broad span of industry topics such as landscape design, sustainable living, efficient irrigation, and drafting.
Jeff currently serves as a Special Interest Instructor for Polaris Career Center, teaching adult classes such as landscape design and plant selection. As the Lead Project Manager for WC3 Design, Jeff manages business development, takes on irrigation design projects, handles construction administration needs and gives public presentations for groups such as ASLA.
Landscape Architecture, The Ohio State University.
Master Business Administration, Daniel Webster College.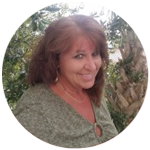 With over 29 years of experience in the Irrigation Industry, Debbie began studying Mechanical Engineering at Calvin College in Grand Rapids, Michigan. It is then that she traveled to Bodensehof, Germany for her independent studies. In addition, she continues to update her education with extensive independent irrigation schooling. 
Debbie's experience spans across many sectors of the design and irrigation industry. Before joining the WC3 team, Debbie worked as an Irrigation Design and Project Coordinator for Kenney Corporation. She worked closely with engineers and LA's to provide complete plans and specs. During her time there, she doubled design services with Landscape Architects in Louisville and coordinated 20-30 plans a month, including bid schedules and estimating. Debbie also has experience working as an Independent Irrigation Consultant for Anderson Consultants. It is there that she worked with contractors and developers in the construction phase, organized plans, specifications and projects in all phases of the bidding process, and coordinated installation schedules with contractors. It is now with WC3 Design that Debbie concentrates on irrigation design, RWH systems, green roofs and promoting professional irrigation systems.
B.S. Mechanical Engr. Calvin College Grand Rapids, Michigan.
Certified Irrigation Designer, Commercial.
Certificate in Net Zero Water for Buildings and Sites
Water Sense Partner.
Our team is ready to serve you and help you design the best outdoor experience.